Our cities are changing. With growing populations and increasing urbanization from rural communities and international relocation, governments are re-evaluating how they will manage their resources and engage their citizens in the future. The burgeoning use of smart devices is also demanding a rethink from city planners. How they can make the best use of technologies such as the Internet of Things (IoT) and the anticipated 5G ultra broadband to create smarter solutions for our cities across areas such as:
Real time city collaboration in coordination with police, fire, and transportation agencies
Smart street solutions to create engaging and sustainable public spaces
Smart grids, improving energy creation, distribution and fault resolution
Connected vehicles ranging from smarter school buses and taxis to planning and management of heavy goods vehicle (HGV). Adaptive traffic management- analyzing traffic data collected by sensors and adjusting traffic flows in real-time
e-Health services, from home, office or on-the-go, relieving pressure on hospitals with limited resources
e-Learning, through virtual classrooms and innovative study environments designed to enhance learning
Key to building better cities is the fast, open exchange of data, enabled by agile networks and cloud computing, with the incorporation of robust security measures.
Smart city initiatives in the UAE
The development of smart cities and communities has been at the top of Huawei's agenda on a global scale - not least in utilizing the potential of the next-generation 5G mobile broadband network. Equally high on Huawei's agenda is its commitment to developing an open ecosystem of partners to foster innovation. Through this spirit of collaboration, it has engaged in several ambitious smart city partnerships and projects - not least in the UAE.
The Dubai Government has its own smart city agenda, and in May 2016, Huawei formed a partnership with Intel Corporation to introduce smarter buses and promote the uptake of smart transport within the city. Combining Intel's X86 platform (enabling the storage of huge amounts of memory) with Huawei's IoT gateway, the partnership will deliver smart transportation services which include in-vehicle video surveillance, accurate passenger tracking, emergency services communication,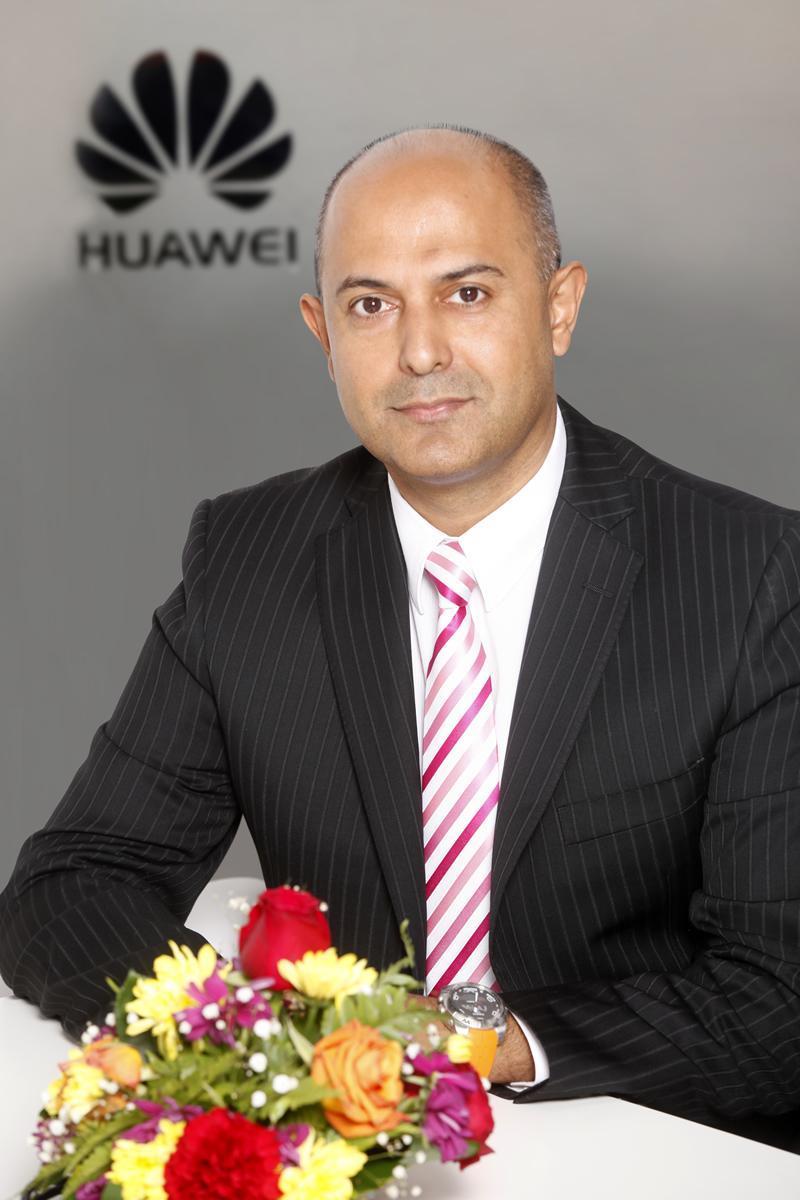 real-time health data analysis of the vehicle and multimedia passenger entertainment services.
Similarly, Huawei has collaborated with the free zone technology park, Dubai Silicon Oasis Authority (DSOA), to create the region's first smart street solution. Digital signage displays news and information, while CCTV provides intelligent surveillance. Environmental sensors monitor outdoor temperature, air quality and humidity, enabling greater energy management and efficiency.
Another smart city application is within retail, where Huawei has recently partnered with Walkbase, a leading retail and venue IoT analytics platform provider. The partnership's locations analytics and marketing solution will allow venue owners across districts, malls, airports, events halls and other venues to measure crowd flows and densities in real-time. Using Wi-Fi, the platform anonymously analyses customer behavior to help tenants and venue owners understand the paths visitors take, popular locations, and times. This data can then be monetized to enhance the visitor experience, offer personalized content to visitors through push notifications and digital signage, or identify overcrowding to help reduce queue-waiting times. Locations analytics can also measure customer conversion and capture rates.
In its continued spirit of collaboration, Huawei is also helping to build the foundations and infrastructure for smart city developments through initiatives such as its partnership with Dubai South's Business Park Free Zone, where it will provide city solutions to business residents from the aviation, logistics, retail, finance, and food and beverage industries.
Distributed government
The aim of distributed government is to offer citizens easy access to services. This is high on the agenda of regional governments and Huawei core technologies of agile networks and cloud computing are key enablers.
In this respect, Huawei provides a portfolio of agile, efficient, and flexible cloud data center solutions. These are built on proven core technologies with an open architecture that integrates software products and high-performance hardware.
Huawei's Cloud-Pipe-Device strategy allows new ICT architectures that enable customers to perform agile innovations.
Government as a service
This enables increased efficiency and productivity across government departments. Legacy e-Government systems can face their own unique challenges. These include the slow sharing of data resources, little in the way of cross-departmental service collaboration, an inability to diversify services, low resource utilization and poor IT service maintenance. There is also the constant threat of multiple cyber-attacks on government information security. It is in all these areas that cloud computing comes into play.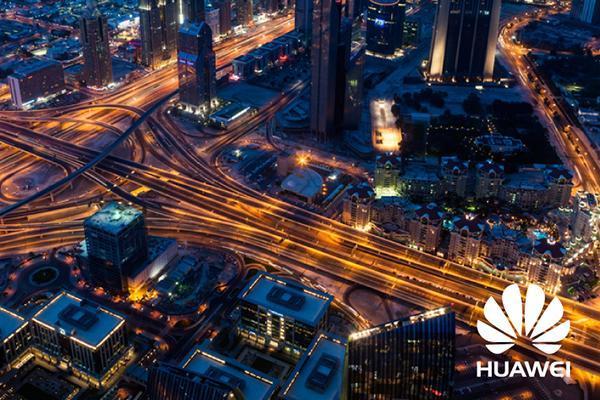 In this respect, Huawei provides a service-centric e-Government cloud solution that reduces the need for new equipment, lowers operational costs and security risks, and gives both government agencies and citizens easier access to information services. Currently worldwide, Huawei has established cooperative relationships with more than 100 vendors in the e-Government field.
Huawei's cloud operating system is considered as the "leader in the global private cloud market" by Forrester. Huawei has deployed over 660 data centers worldwide, including over 250 cloud data centers.
Huawei's e-Government cloud provides the choice of a wired or wireless network for the connectivity layer. Huawei worked with Ajman Municipality to provide ubiquitous connectivity across all its buildings, though a Wi-Fi network that replaces its previous wired infrastructure. The aim is to better connect its employees and increase their productivity. The new Wi-Fi infrastructure is also built around the straightforward expansion of the network moving forward, and is completely aligned with Ajman's own vision 2021 to develop its green and sustainable knowledge economy.